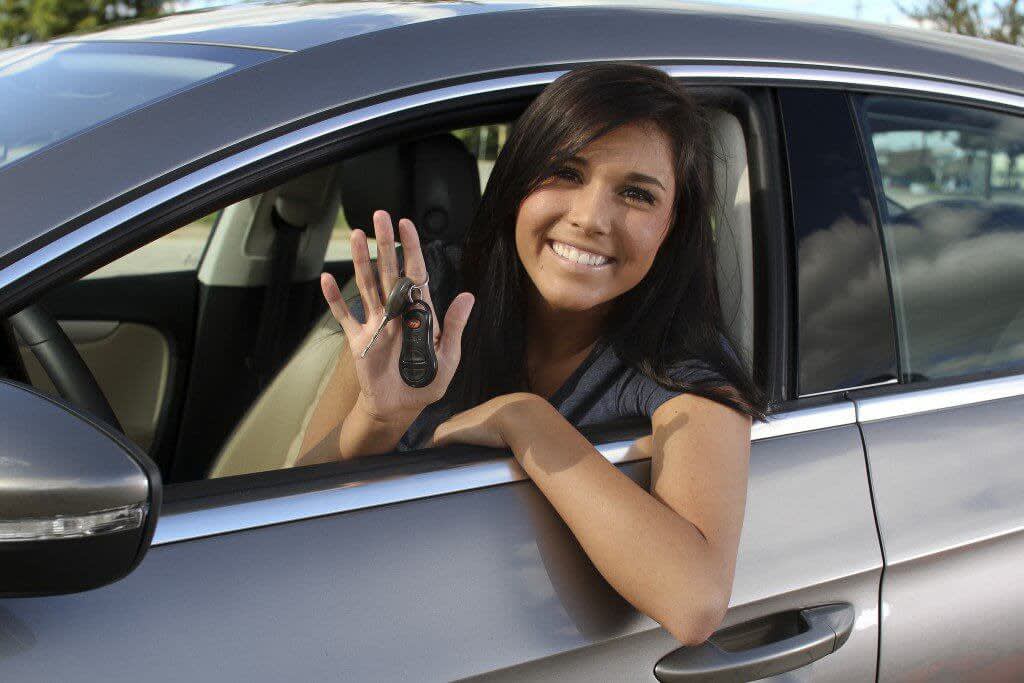 Best Cars for Teens
---
Not Too Much Horsepower
You're just asking for trouble if your kid's first car is a speed demon. It's like putting an amateur boxer in the ring with a world champion…they're just not ready to handle that kind of power and speed. If tractors were road legal, that's what I would give to my kids…strong, sturdy, and slow enough that I can run them down on foot if I need to.
Electronic Stability Control (ESC)
Next to seatbelts, this is probably the most important safety feature to look for. It helps keep their tires on the road in sharp turns and slippery road conditions. Without ESC, even the best and most expensive tires are pretty useless.
A Good IIHS Safety Rating
Every year, the Insurance Institute for Highway Safety (IIHS) comes out with its list of Top Safety Picks and Top Safety Picks+. The online ratings go back to 2006, so if you're buying a car from 2006 forward, you can check the list out and that's good starting point.
Affordable
Think of your teen's first car as a practice car. They'll probably abuse it, hit speed bumps going way too fast, hit parked cars and other inanimate objects because they haven't mastered handling and spatial awareness yet, and maybe even get into a small fender-bender (hopefully that's the worst of it). So it's no surprise that, according to the IIHS, 83 percent of parents who bought cars for their teens said they bought them used. With that in mind, here is a sample of some cars valued at under $20,000 (according to Kelley Blue Book) that the IIHS recommends as a good compromise between safety and affordability:
Large Cars

Volvo S80, 2007 and newer, $5,800

Ford Taurus, 2010 and newer, $10,900

Toyota Avalon, 2011 and newer, $15,700
Small SUVs

Honda Element, 2007-11, $6,700

Subaru Forester, 2009 and newer, $9,000

Hyundai Tucson, 2010 and newer, $10,400

Kai Sportage, 2011 and newer, $11,300

Jeep Patriot, 2014 and newer, $13,700

Ford Escape, 2013 and newer, $14,000

Toyota Rav4, 2013 and newer, $17,600
Midsize SUVs

Subaru Tribeca, 2006 and newer, $6,000

Chevy Equinox, 2010 and newer, $11,100

GMC Terrain, 2010 and newer, $12,000

Toyota Highlander, 2010 and newer, $12,000

Kia Sorento, 2011 and newer, $12,300

Volvo XC60, 2010 and newer, $13,500

Ford Explorer, 2011 and newer, $16,200

Lincoln MKT, 2010 and newer, $16,200
Large SUVs

Chevy Traverse, 2011 and newer, $13,500

GMC Acadia, 2011 and newer, $15,400

Buick Enclave, 2011 and newer, $16,100

Dodge Durango, 2011 and newer, $16,300
What About an Old Beat-Up SUV or Pickup?
Don't get me wrong, I'm a huge fan of an old beater truck or SUV…they're great for off-roading and camping. But are they great for a first-time driver?
Well, let's just rule out the most dangerous of the bunch…the Ford Bronco II and pre-2002 Ford Explorers. 3,826 people died in Ford Bronco II (narrower than the original Bronco) and Explorer rollovers between 1983 and 2001. The Insurance Institute for Highway Safety rated the Bronco II the most deadly SUV on the road. The Ford Explorer grew directly out of the Bronco II. But it wasn't until in 2002, after 20 years of stability and rollover problems, that Ford finally widened the Explorer.
Other SUVs or pick-ups may not have stability issues, but if they're old enough, they might have other safety concerns, like no airbags or safety-rated bumpers of more modern cars that are designed to absorb more of the energy of an impact. They probably won't have anti-lock braking systems either, which makes them a little harder to stop on wet or slick roads (and they already take longer to stop than a smaller vehicle because of their weight). But they're tanks, so who needs that fancy safety technology anyway, right? Hard to argue with that, but let's look at some other concerns.
A big SUV or pick up might be harder to handle in tight spaces for brand new drivers. That may not be a huge safety concern, but it may be a financial concern when your insurance rates go up every time your kid dings a car trying to parallel park or get out of a small space. Another financial concern is the gas mileage, which generally sucks on older vehicles. Yet another financial concern is maintenance costs. An older SUV or pickup can be in the shop a lot unless you or your teen are mechanically-inclined and have some basic car maintenance skills.
So while an older car presents less upfront costs, it may be less cost-effective in the long run because of maintenance, repairs, and higher fuel costs.
In the end, the ideal first car for a teen would be something that's cheap but doesn't sacrifice quality, big for protection but not too big to handle, and has flames painted on the side (that's still cool, right?).