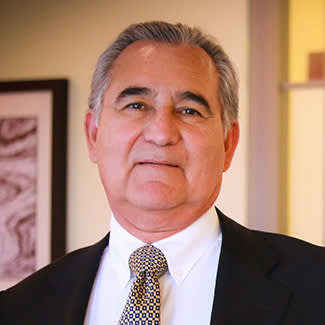 Before being selected by the Governor of Arizona in 2000 to serve as a Superior Court Judge in Phoenix, Arizona, Honorable Joe Richard Gama was a personal injury trial attorney in Arizona since 1972. During his time on the bench, he served as Presiding Civil Court Judge for a number of years and handled "Complex Civil Litigation" cases in the busiest courthouse in Arizona. In 2010, he was awarded "Judge of the Year" by the Phoenix Chapter of the American Board of Trial Advocates.
After retiring from the bench in 2016, he moved to Colorado shortly afterward and has returned to a private legal practice focused exclusively on representing injured people in both the State of Arizona and Colorado, as he is licensed to practice in both States. Judge Gama is an active member of the Arizona and Colorado Bar Associations.
Judge Gama has always been an active member of his community, serving on the Board of Directors at the Friendly House and Memorial Hospital in Phoenix, as well as teaching and advising young soon-to-be lawyers during his term as an Adjunct Law Professor at ASU College of Law.
Our goal is always to have people walk away more informed and confident about their legal rights, even when they decide not to hire us.
Education
Law Degree, Arizona State University - College of Law, Arizona - 1972

Bachelor Degree, Arizona State University - 1969
Licenses
The Colorado Bar

The Arizona Bar